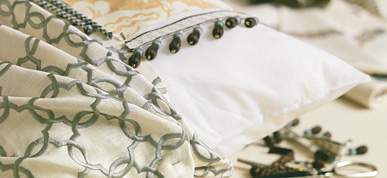 Design exclusive products using our Custom Workroom. To begin, click on the Instant Custom Quote link to enter our online workroom and follow the directions to receive an instant quote for your customized product. You may also download our custom worksheets by clicking on the below links and submit your request for a quote by fax.
Custom Specialists are available to assist you in designing your ideal product and to answer questions. Please call us at 800.397.4556.


Fine Linen
Window
Nancy Koltes Linens
COM
* Click
here
if the only change you wish to make to a bed skirt or curtain panel is the drop or length.